WHAT IS A (RE)CRAFT?
The resoling, rebuilding and/or revitalization of your shoes or boots.
HOW IT WORKS
The Breakdown

We strip your shoes down to the bare bones so that we've got close to a blank canvas to rebuild your shoes.

The Rebuild

We hand rebuild each layer to make sure they are structurally sound.

Crafting

We use JR's exquisitely crafted German oak tanned leather or Vibram, Dainite or Dr. Sole's rugged and tough rubber soles to craft your shoes into something both beautiful and durable.

Finishing Touches

We finish your (RE)CRAFT with intricate details specific to your shoes, including: proprietary waist shapes, hand dyed soles, ornate brass nails, unique stitching & gear patterns.
ARE MY SHOES (RE)CRAFTABLE?
MOST LIKELY! We are a full service shoe repair company, specializing in men's, women's, cowboy and many other leather goods. While we can, and do, recraft virtually every type of shoe construction, the most common and most recraftable are Goodyear Welted footwear. If you are unsure if your shoes or boots are Goodyear Welted, click the link below.
GOODYEAR WELT
CRAFTSMEN: IT'S WHO WE ARE
Wyatt & Dad is a cobbler company through and through. We take pride in (re)crafting high quality footwear and leather goods. With over 30 years in the shoe repair industry, Wyatt & Dad has become one of the most well-respected shoe repair companies out there.
Follow us on YouTube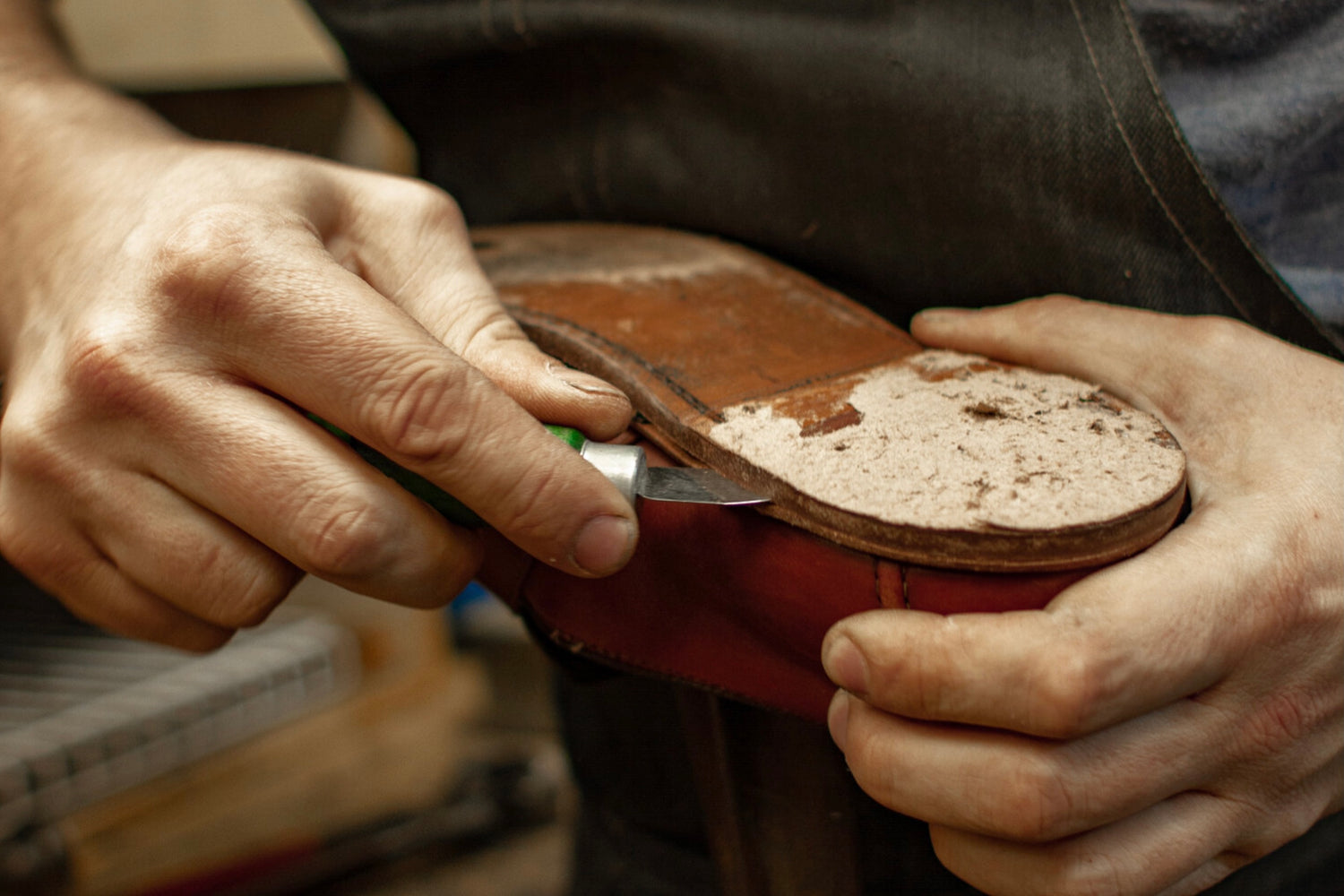 TRADITIONAL SHOE REPAIR
Looking for something a little more traditional? No problem. Ship or bring your shoes to anyone of our three locations here:
SHOE REPAIR