SOLE PROTECTORS
WHAT IS IT GOOD FOR?
Rubber has superior grip, weather protection and comfort over leather soles. Sole Protectors are better than leather soles in the rain and winter conditions, as they provide more grip and will last longer than leather when they get wet. When properly maintained, Sole Protectors can be replaced multiple times on shoes and boots without having to do a full recraft. This saves money and is less strenuous on the shoes/boots each time, which can extend the life of the shoe/boot.
 WHAT'S INCLUDED:
Selected Sole Protectors will be cemented on top of existing leather soles, trimmed to fit, and re-edged
Type of Sole Protector will be selected at time of Consultation Call
Stitching Sole Protectors on is available for an extra fee
COBBLER CONSULTATION
Upon receipt of your shoes or boots, your cobbler will reach out to you for a one-on-one consultation to ensure the package you chose is exactly what you want. Once agreed upon, your shoes will be put in our (RE)CRAFT queue.
* All prices are based upon shoes in well-working condition. Any potential issues with your (RE)CRAFT will be addressed during the cobbler consultation. After which, if you no longer wish to have your shoes recrafted you will be issued a full refund less the cost of shipping.
Regular price
Sale price
$70.00 USD
Unit price
per
Sale
Sold out
Share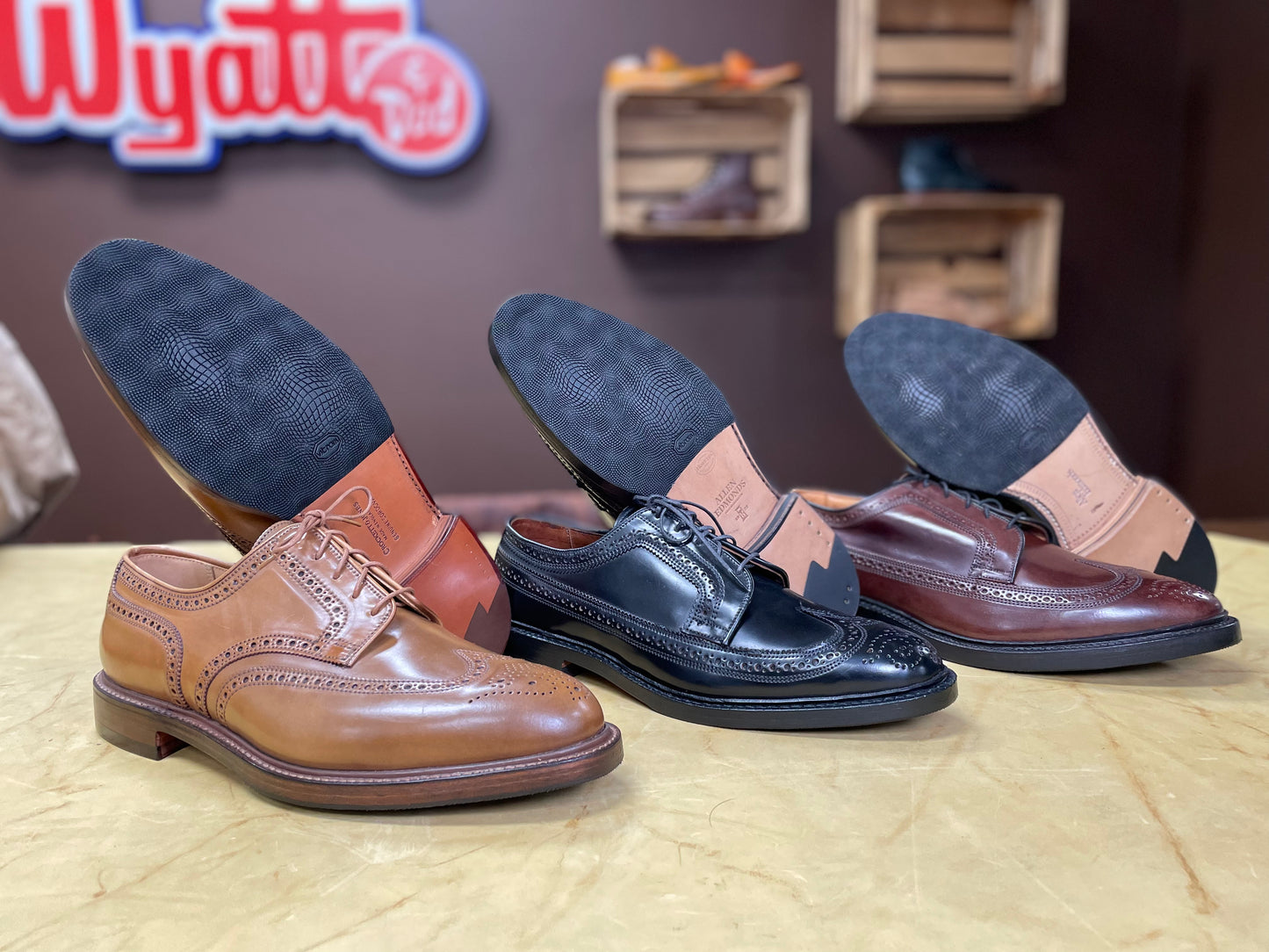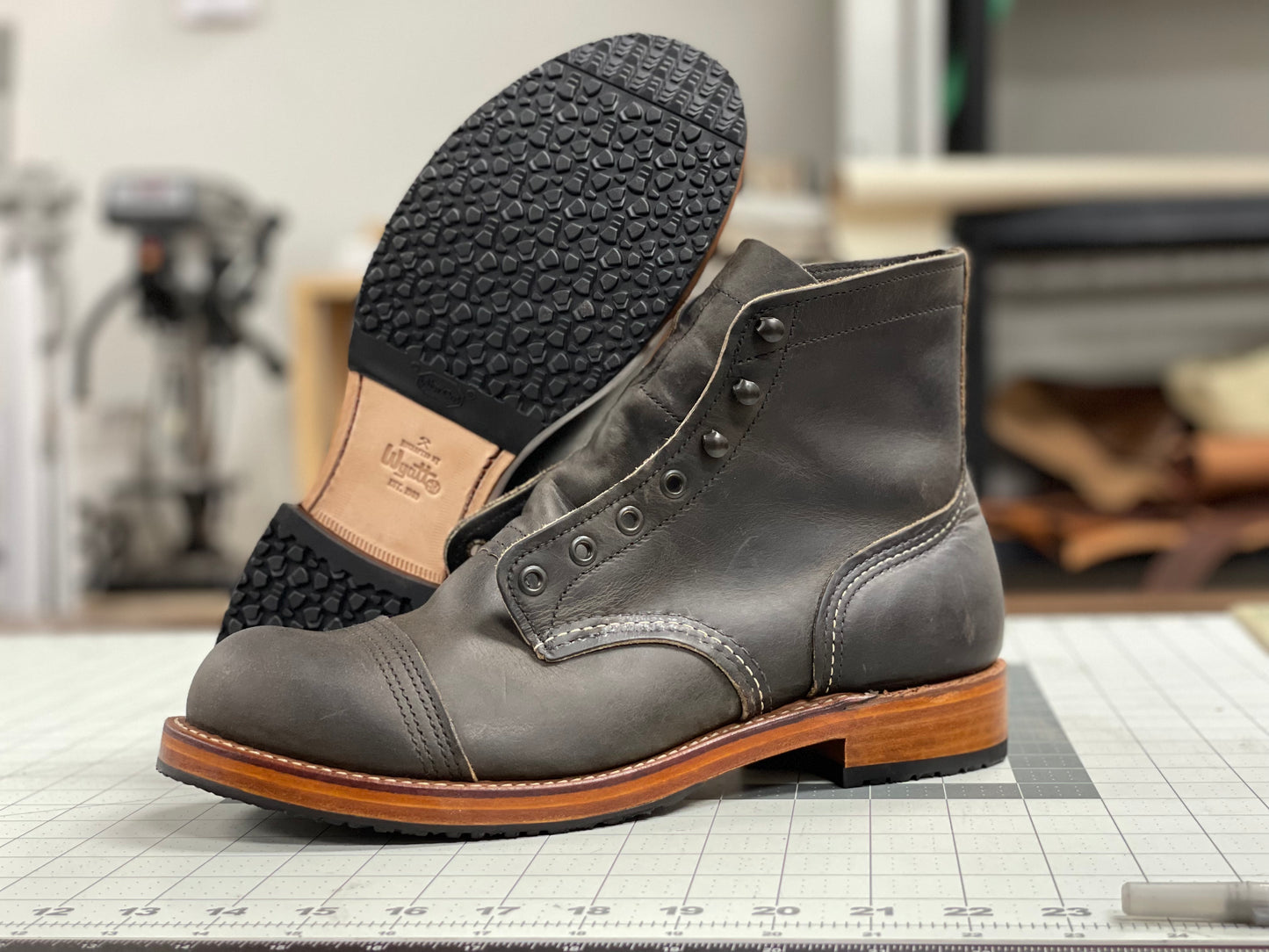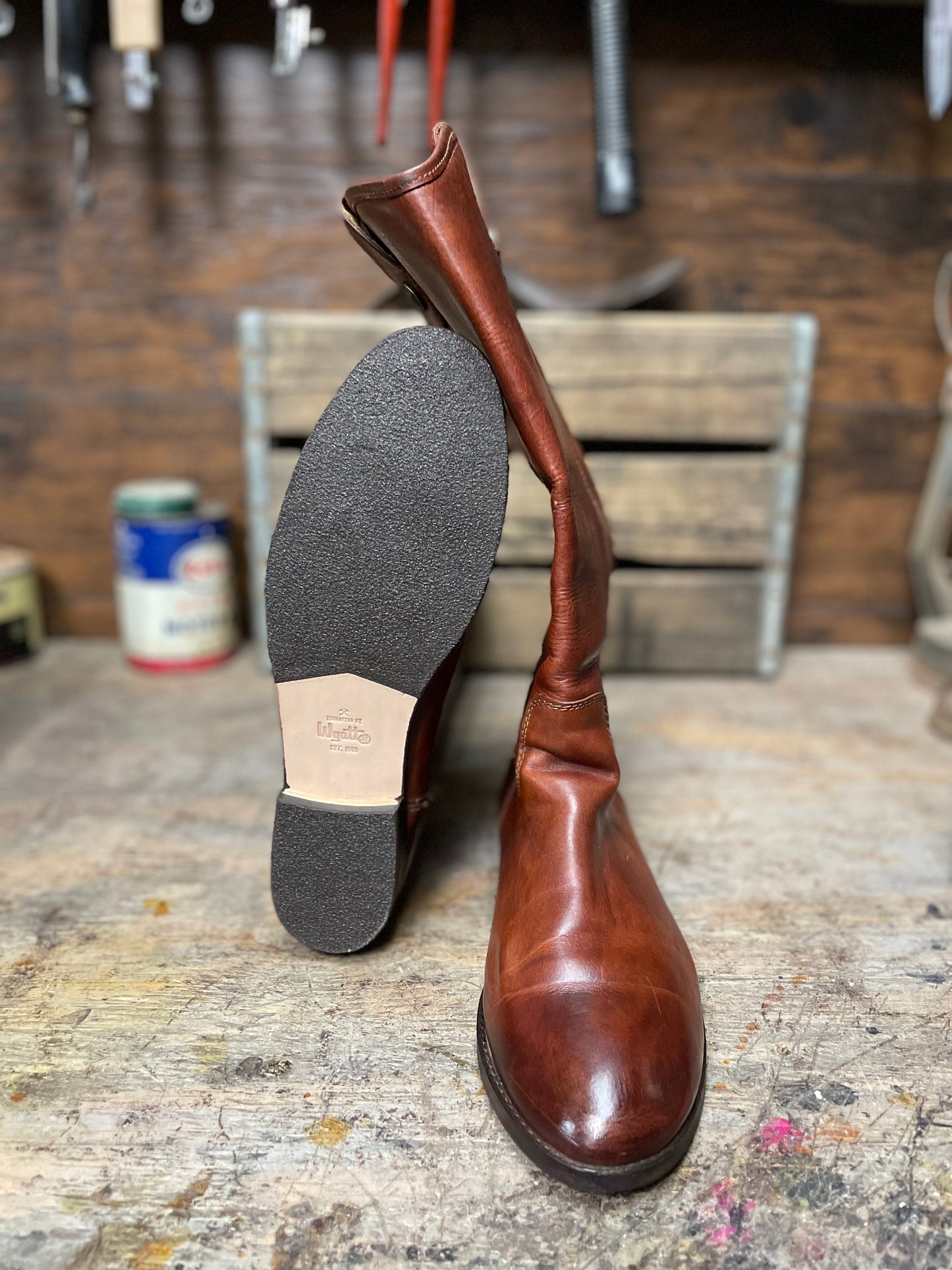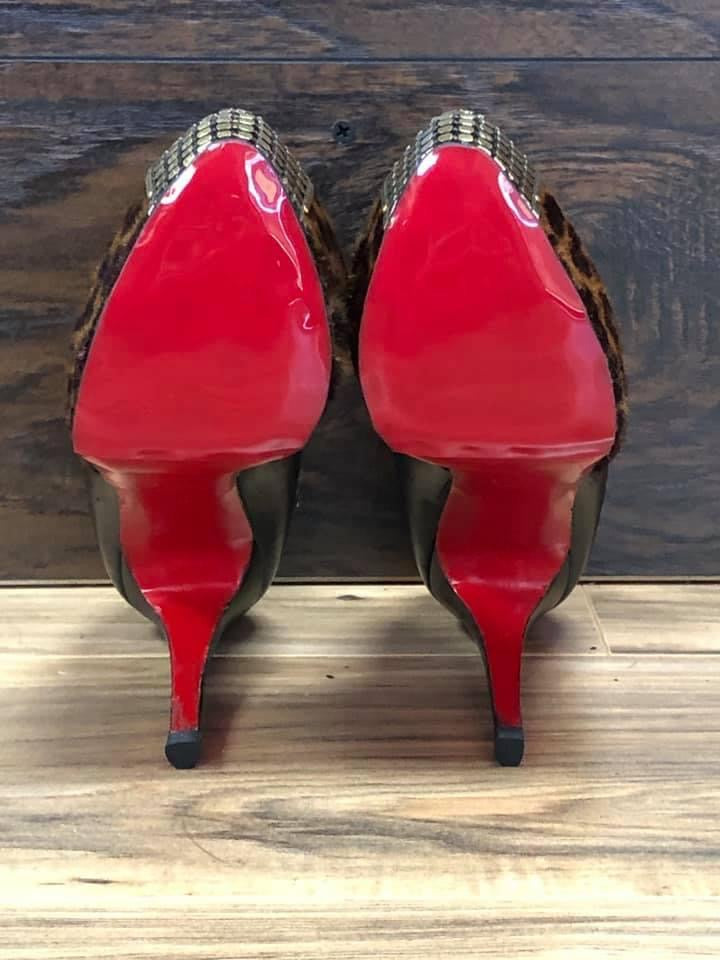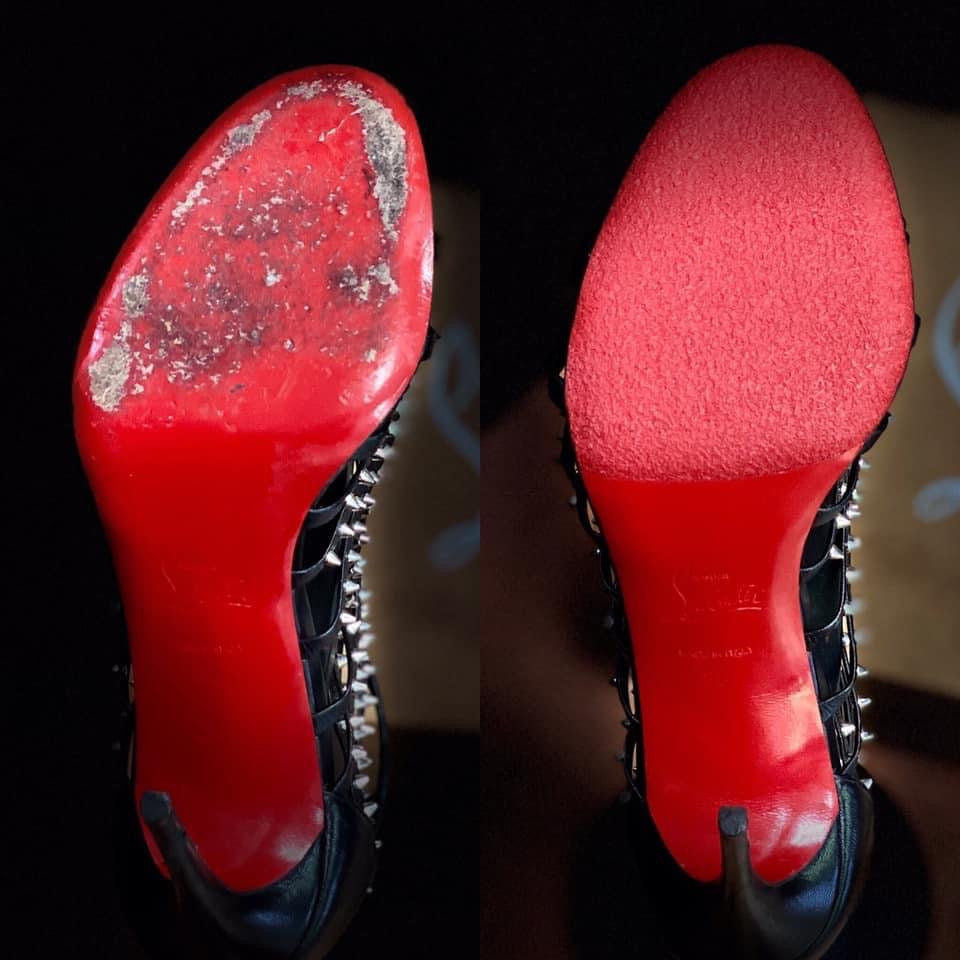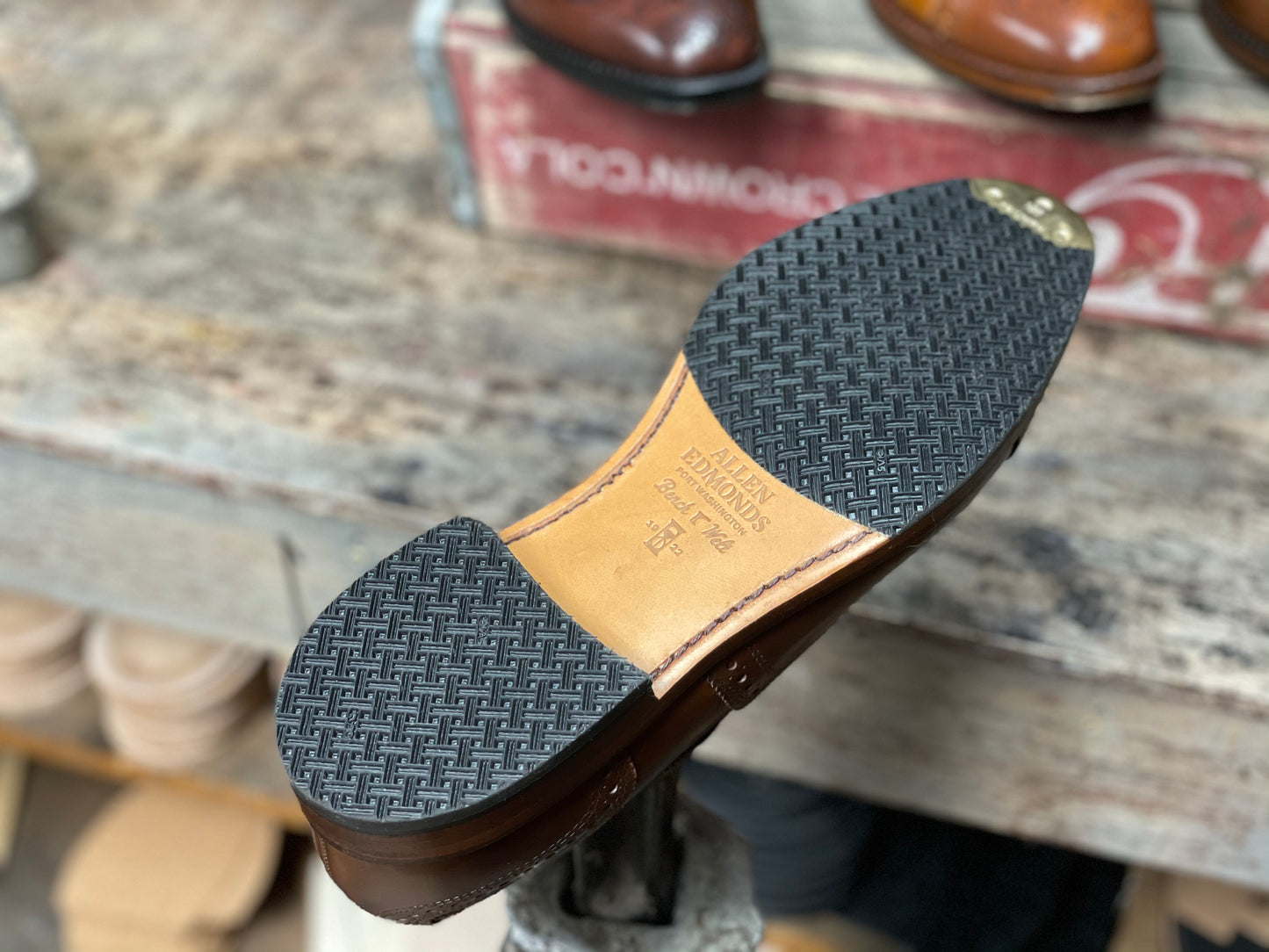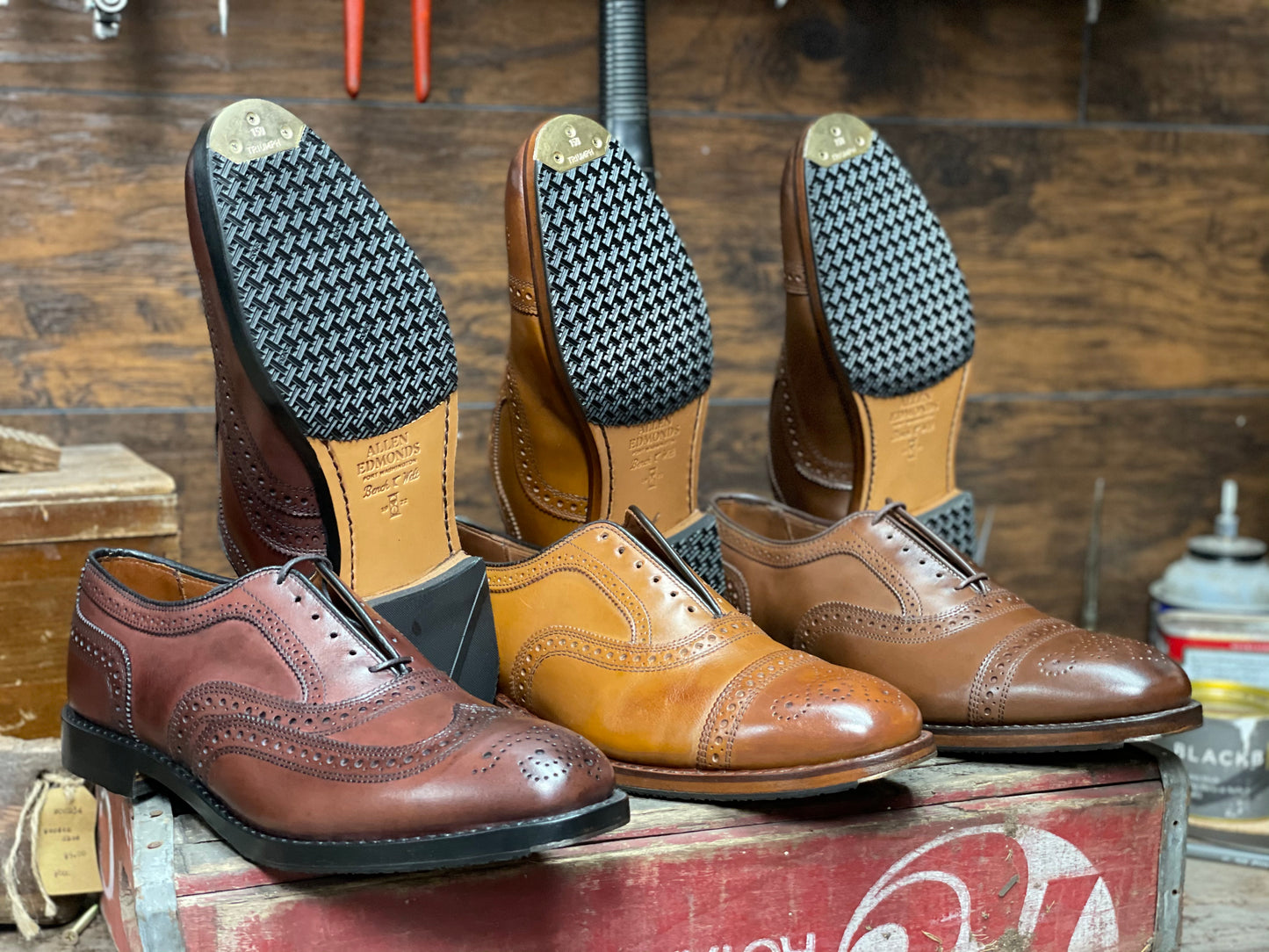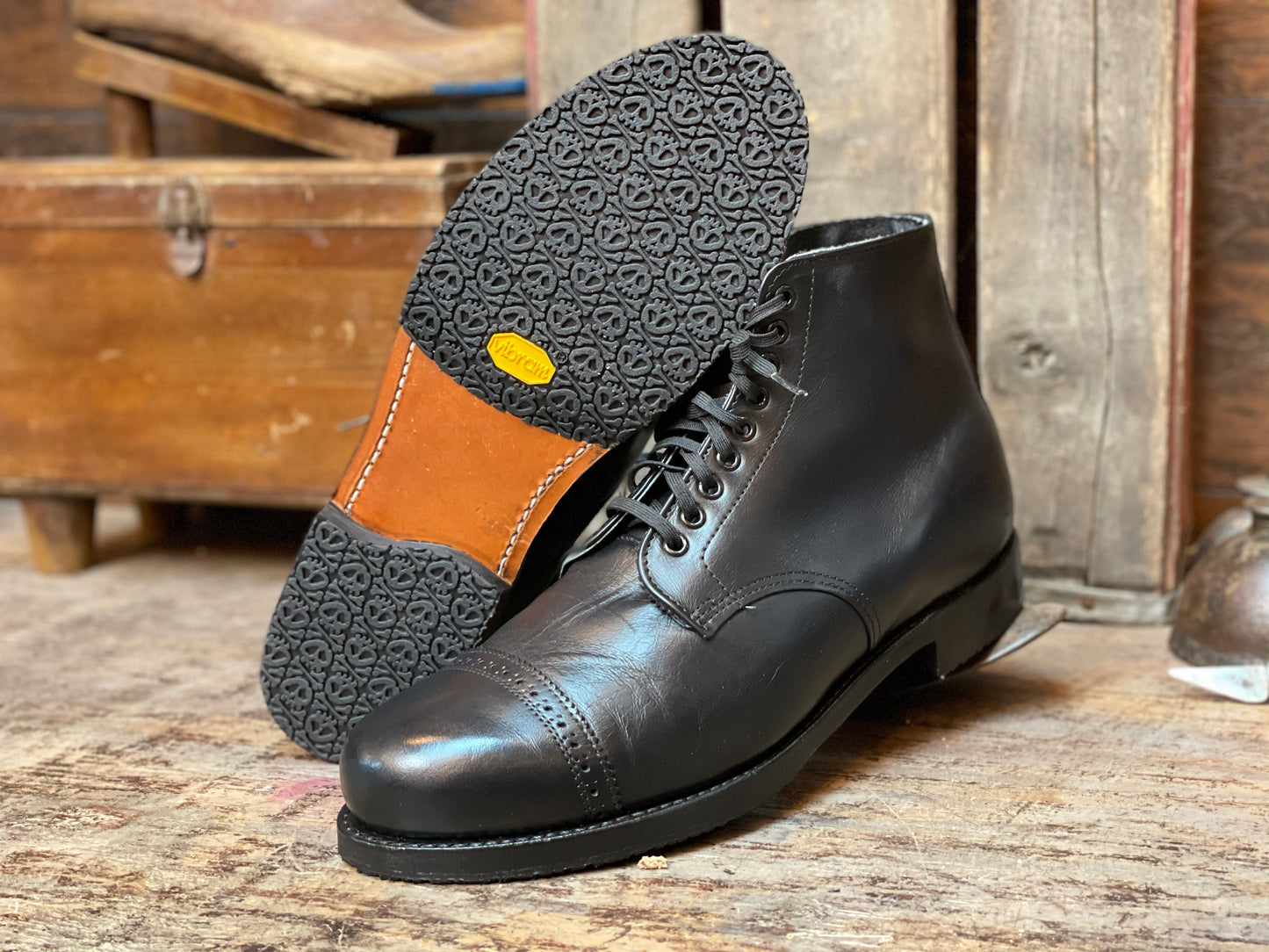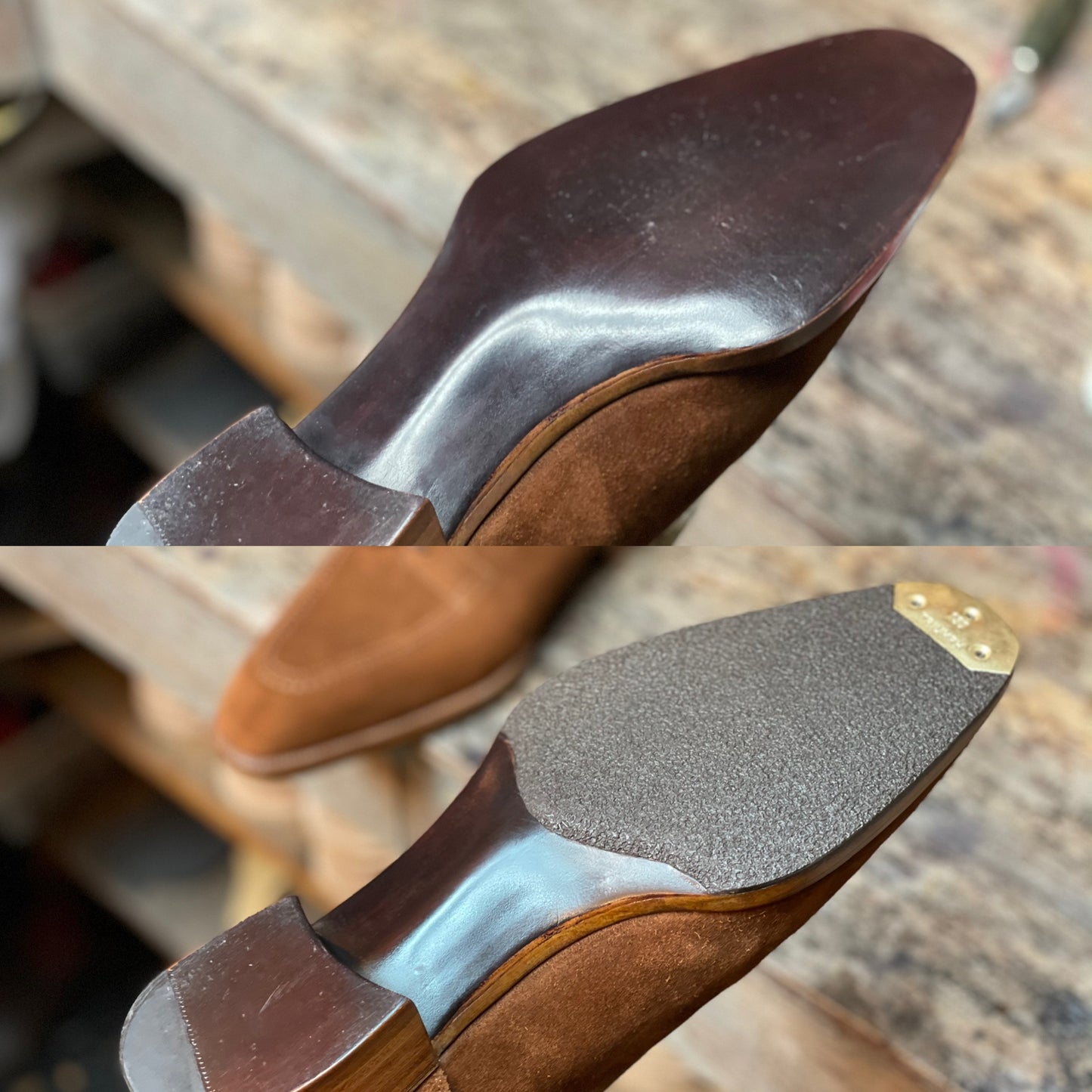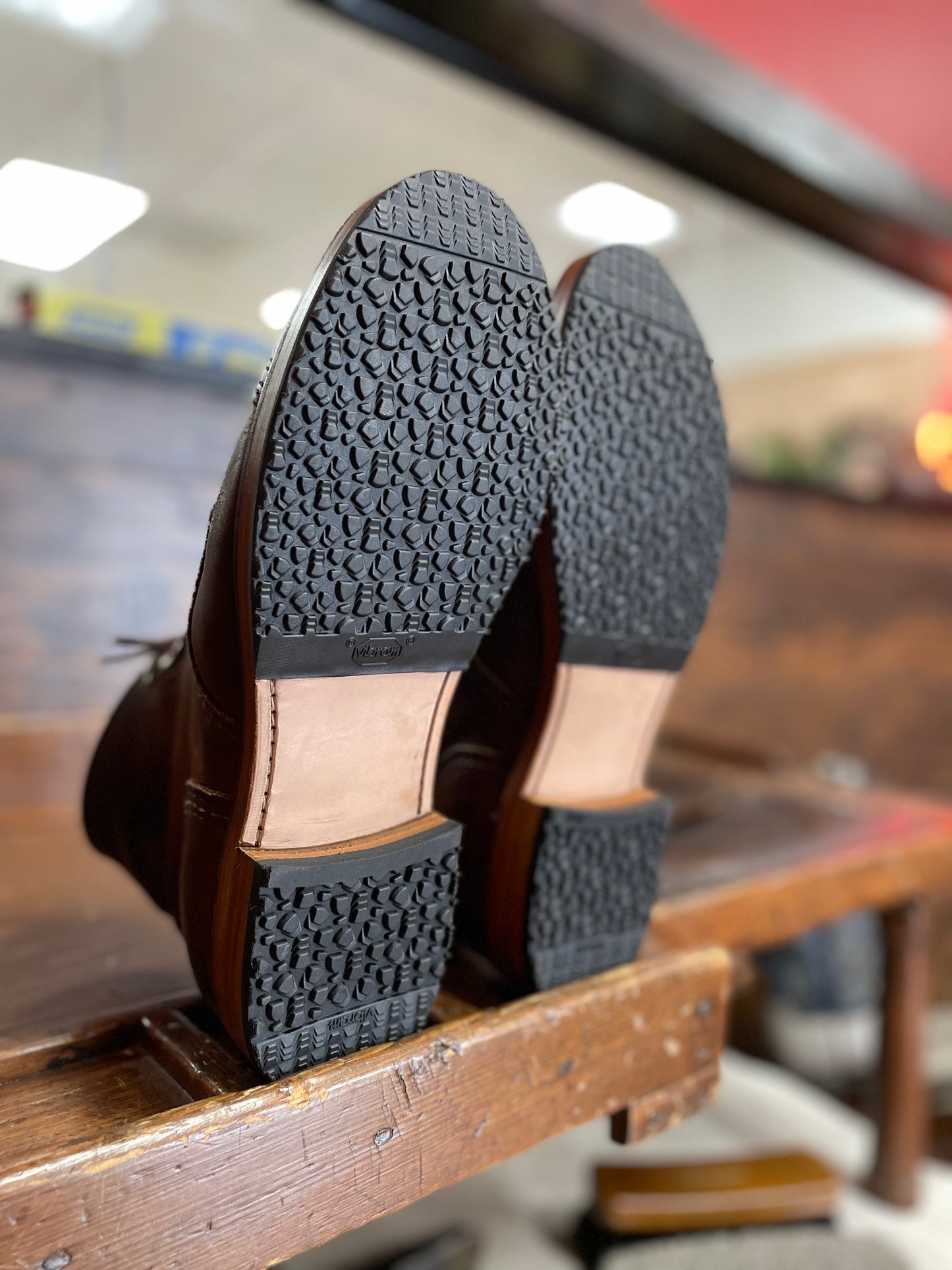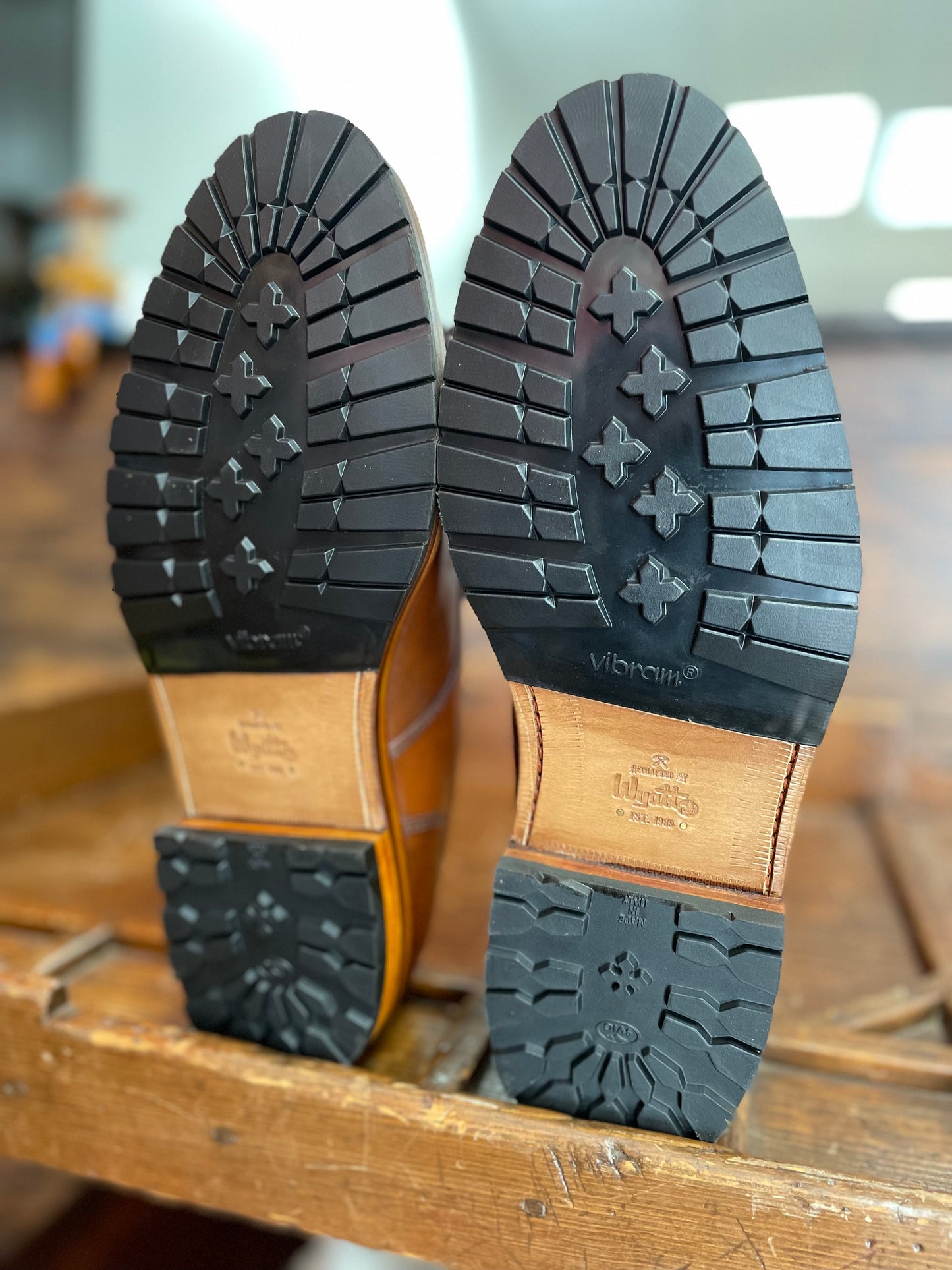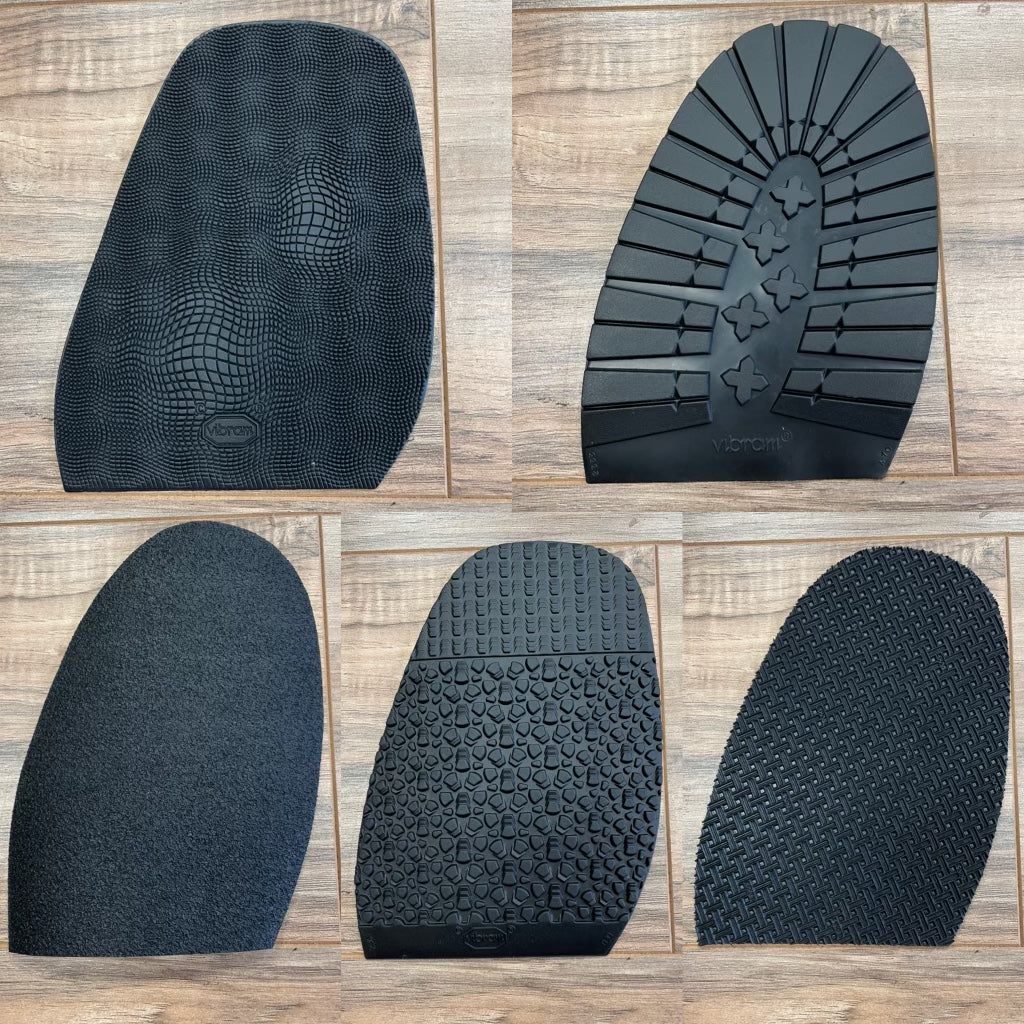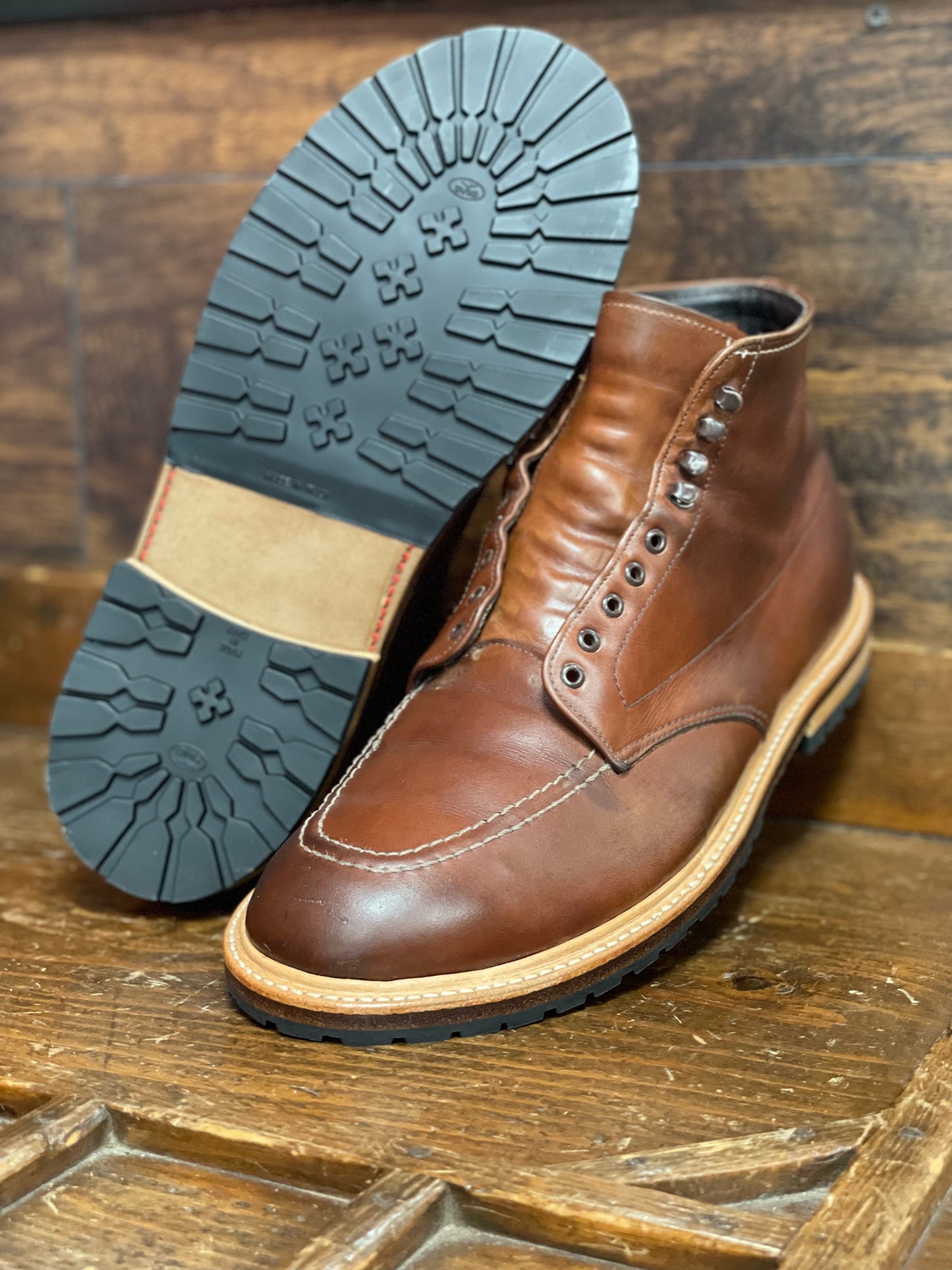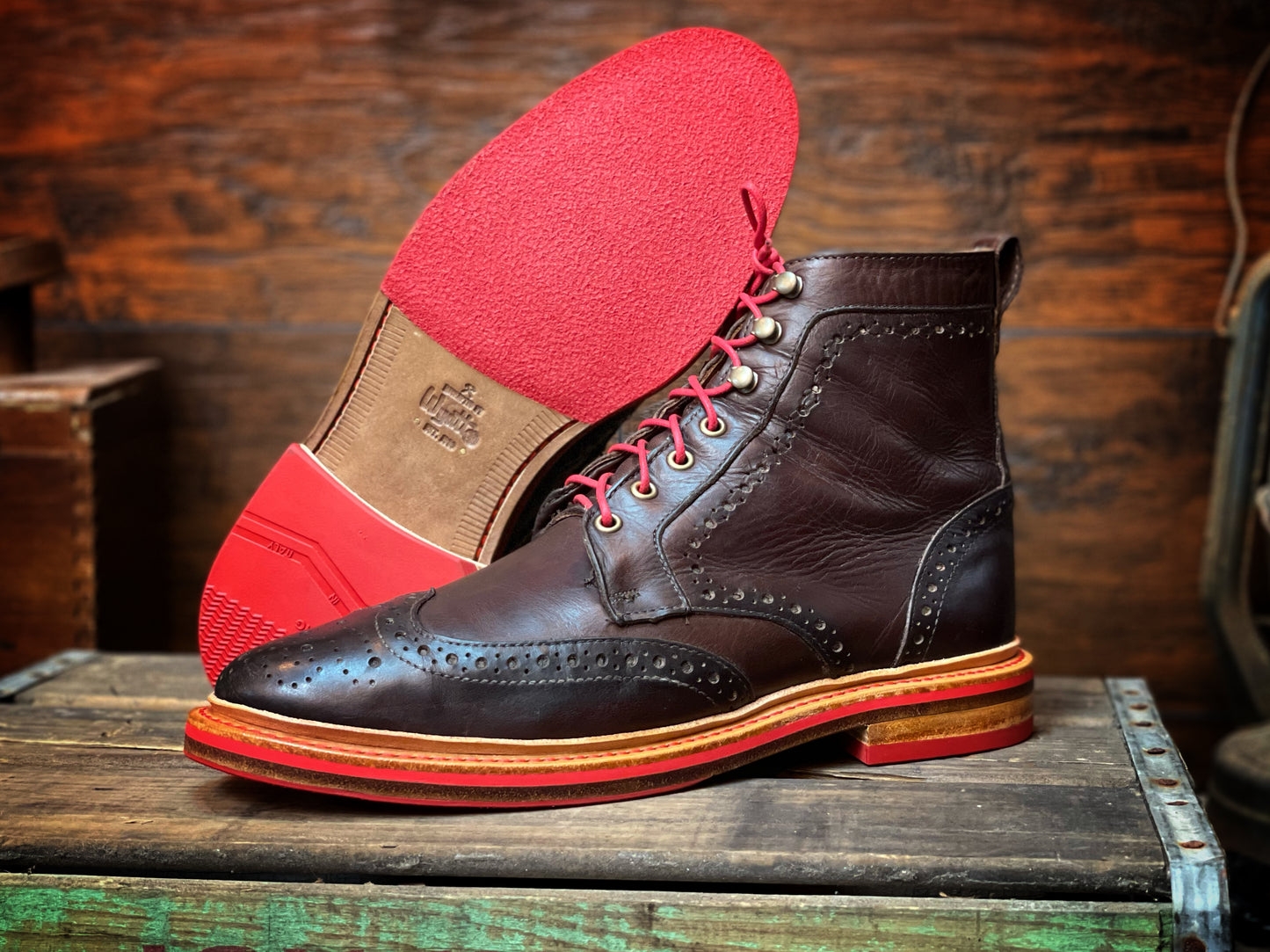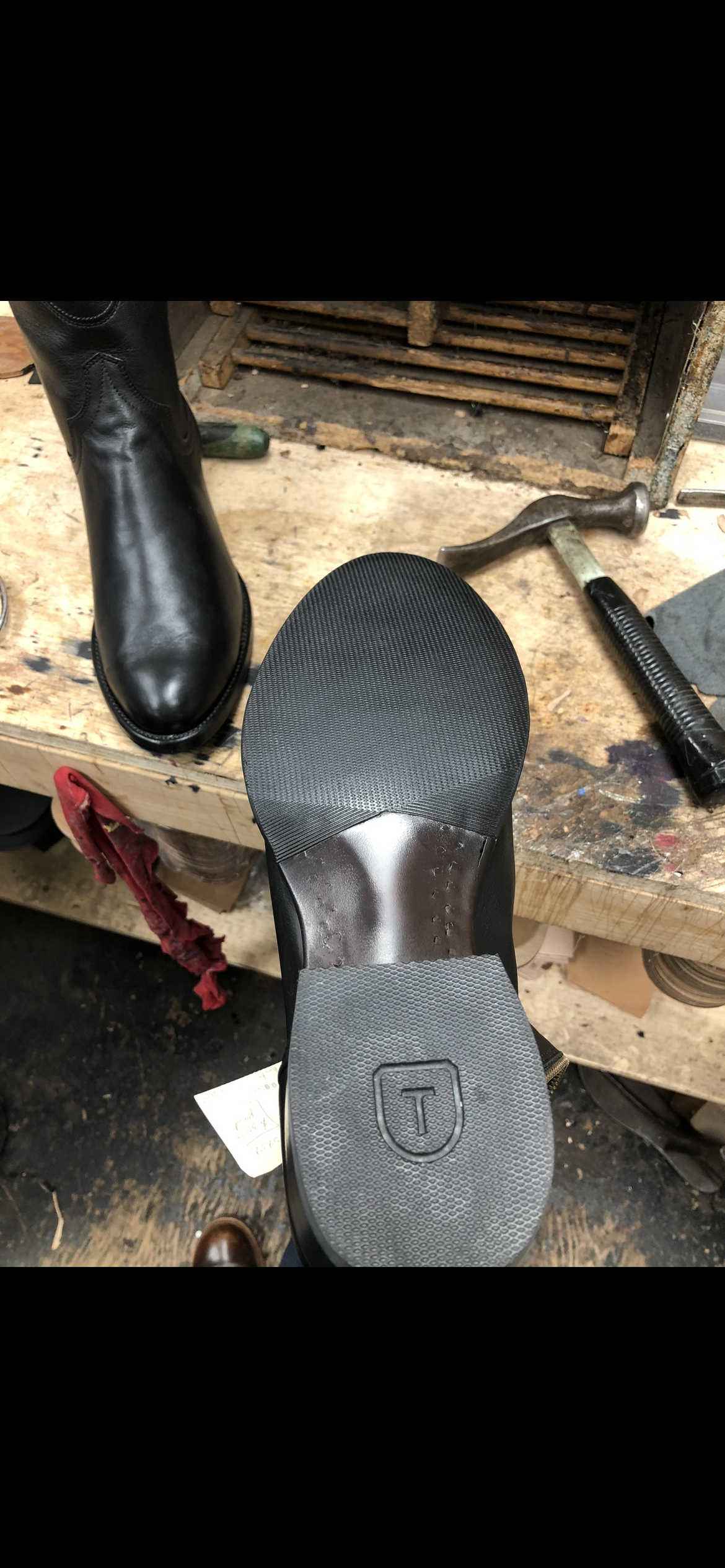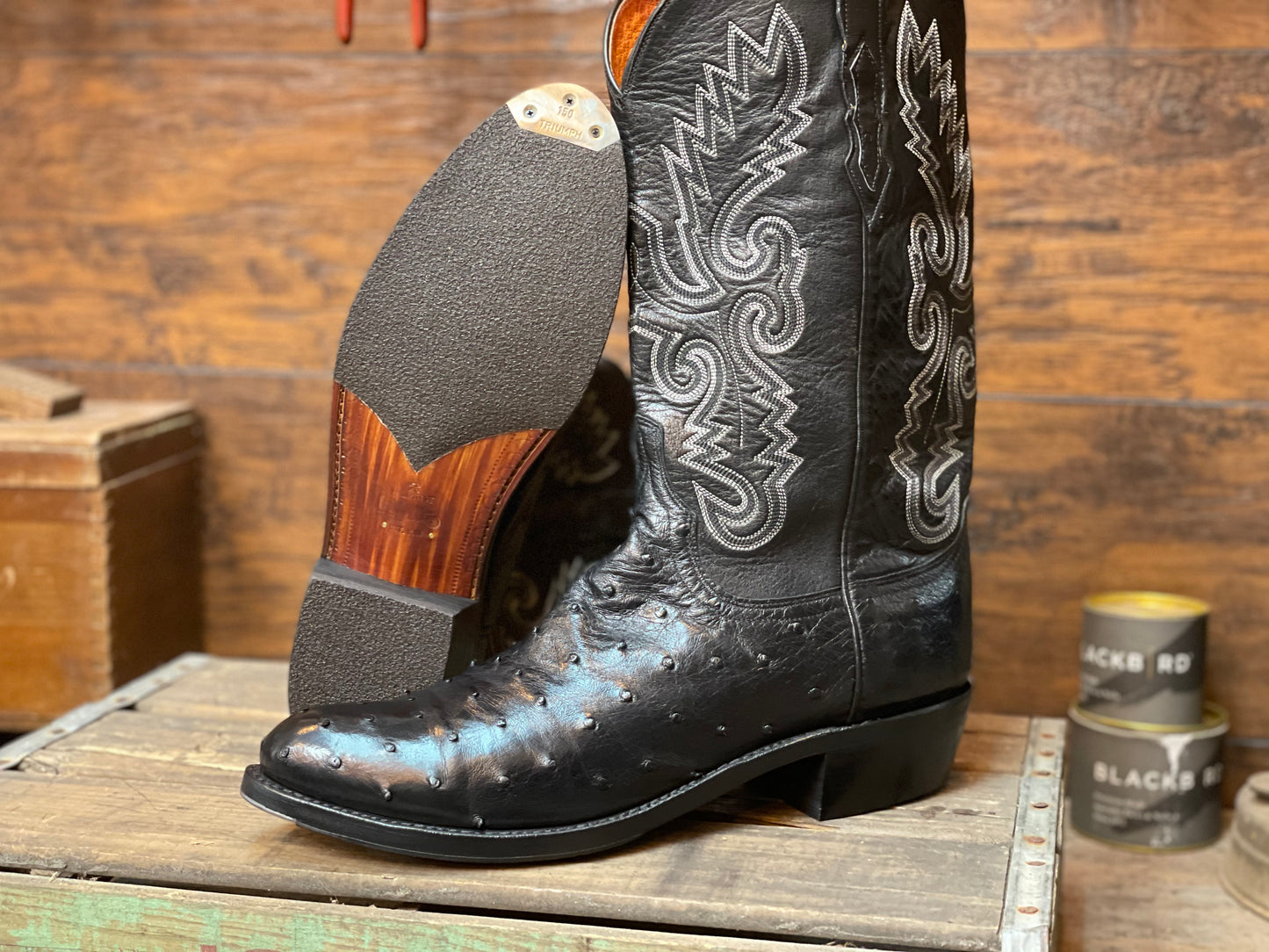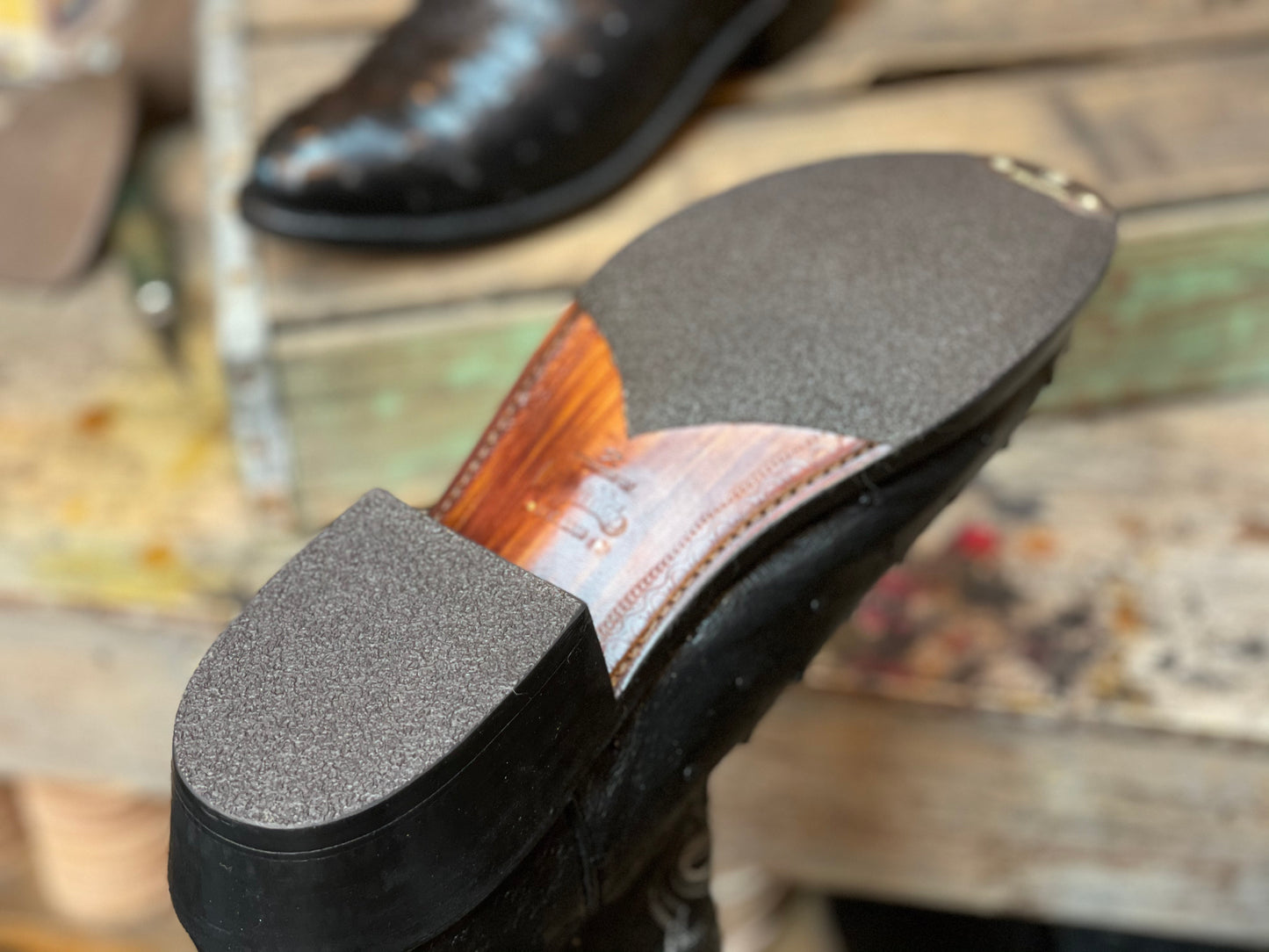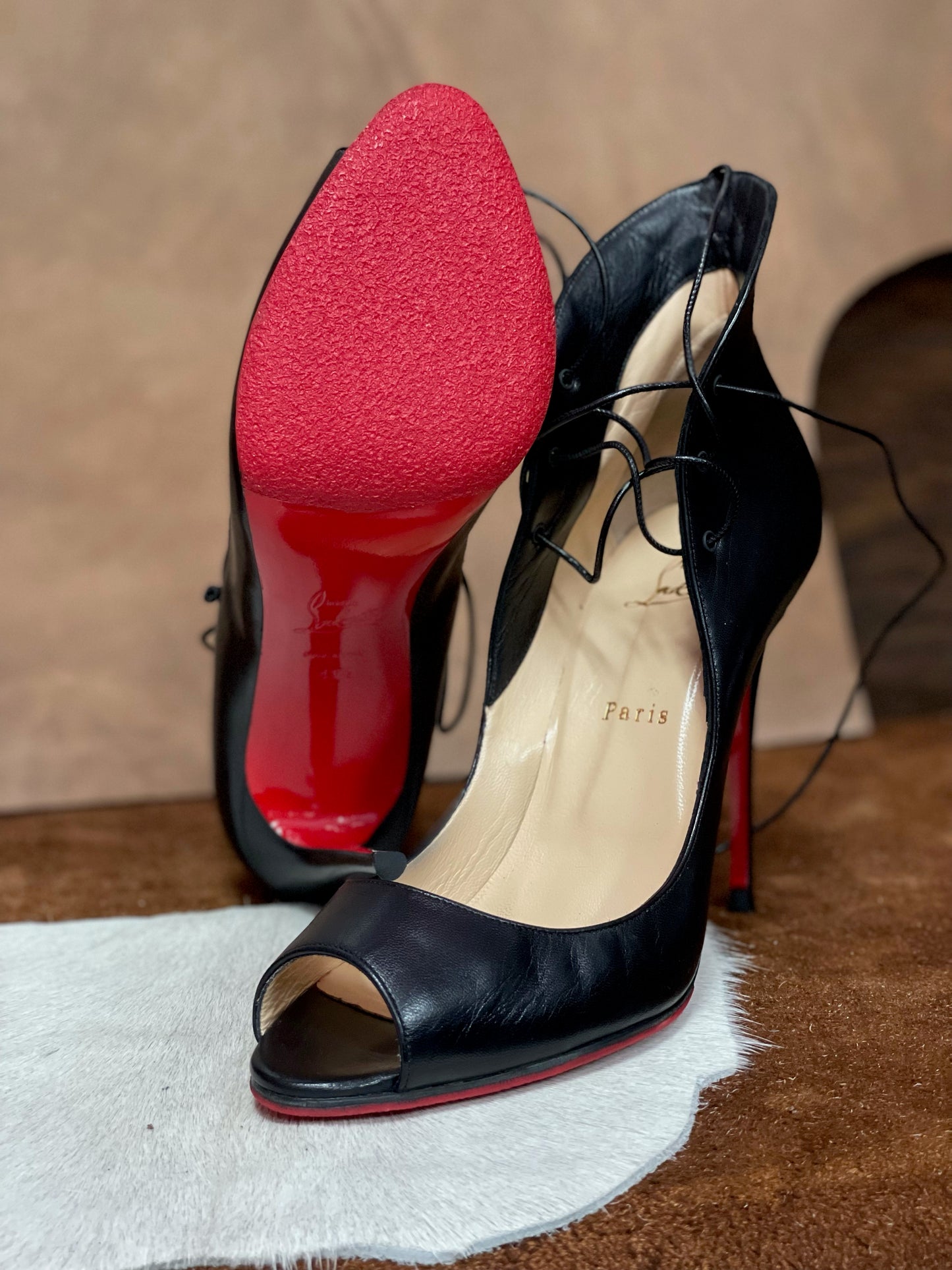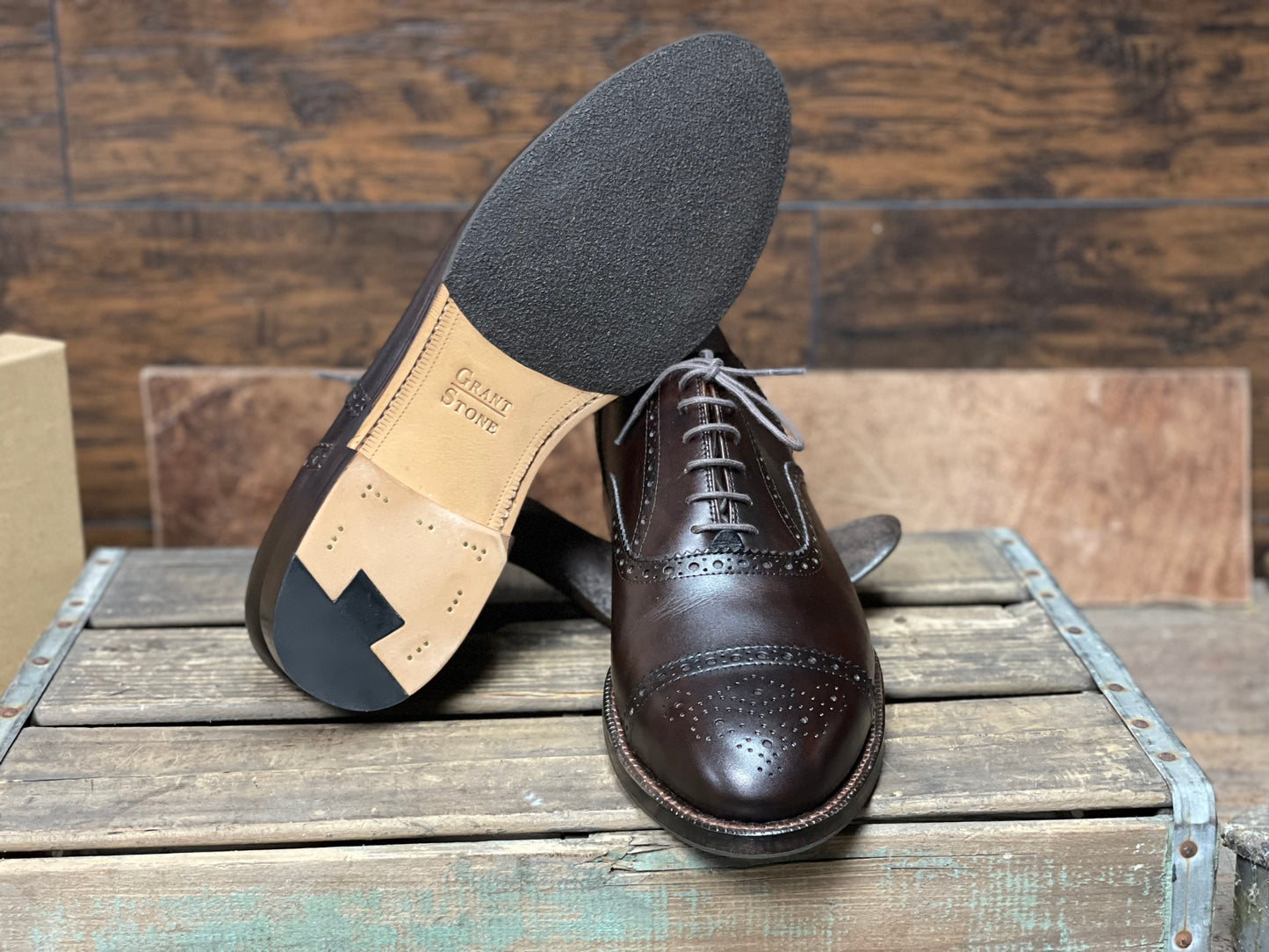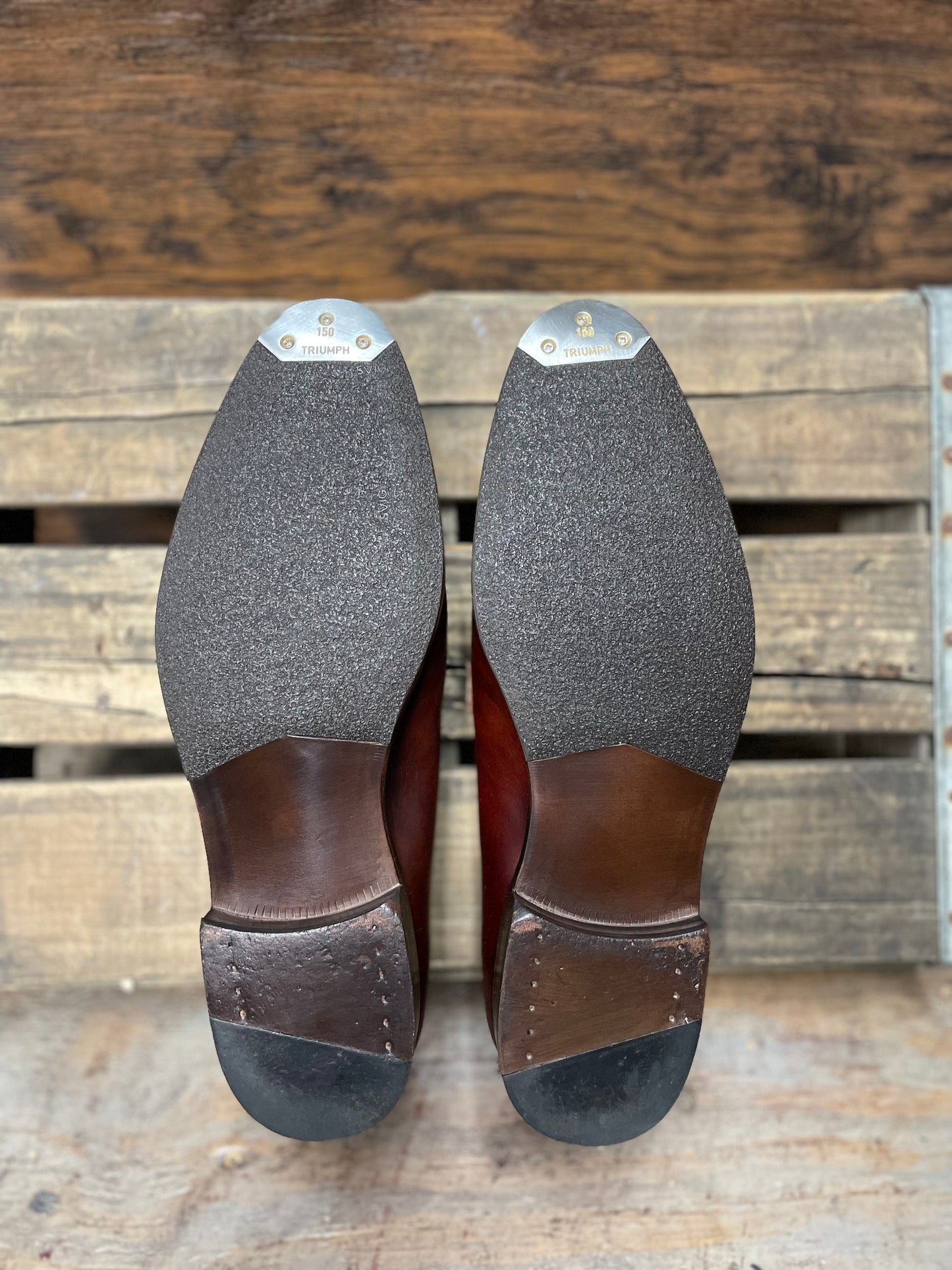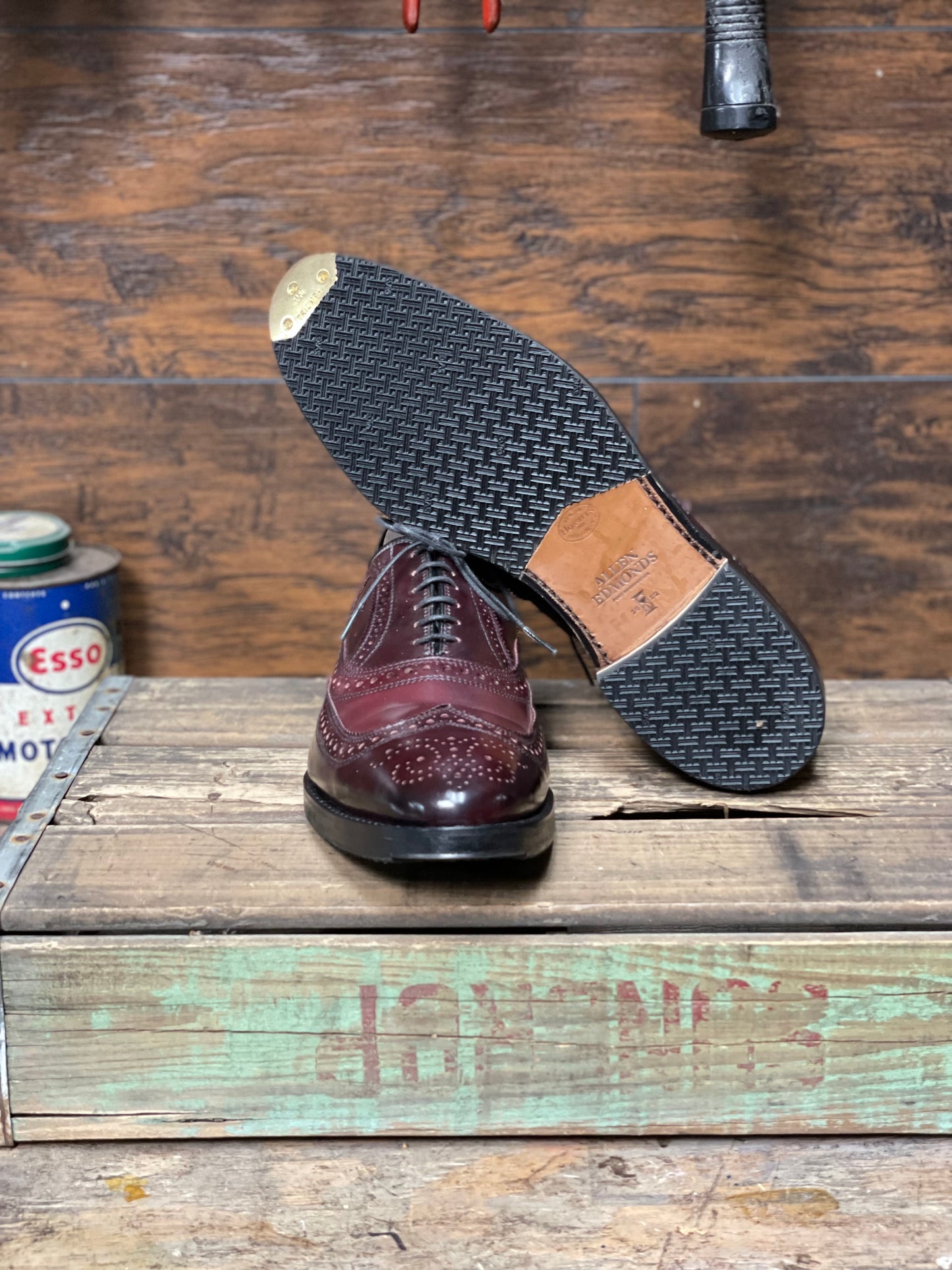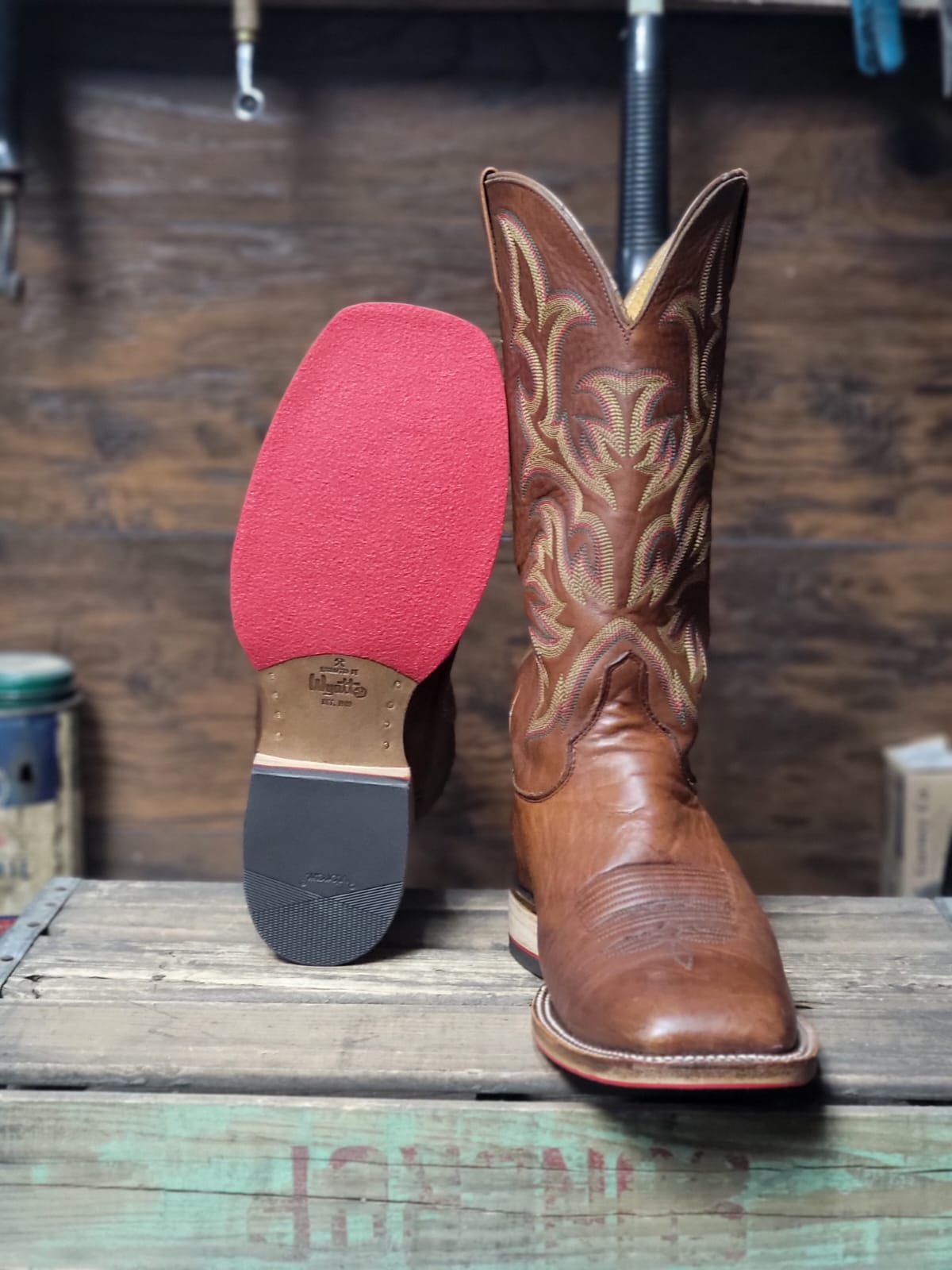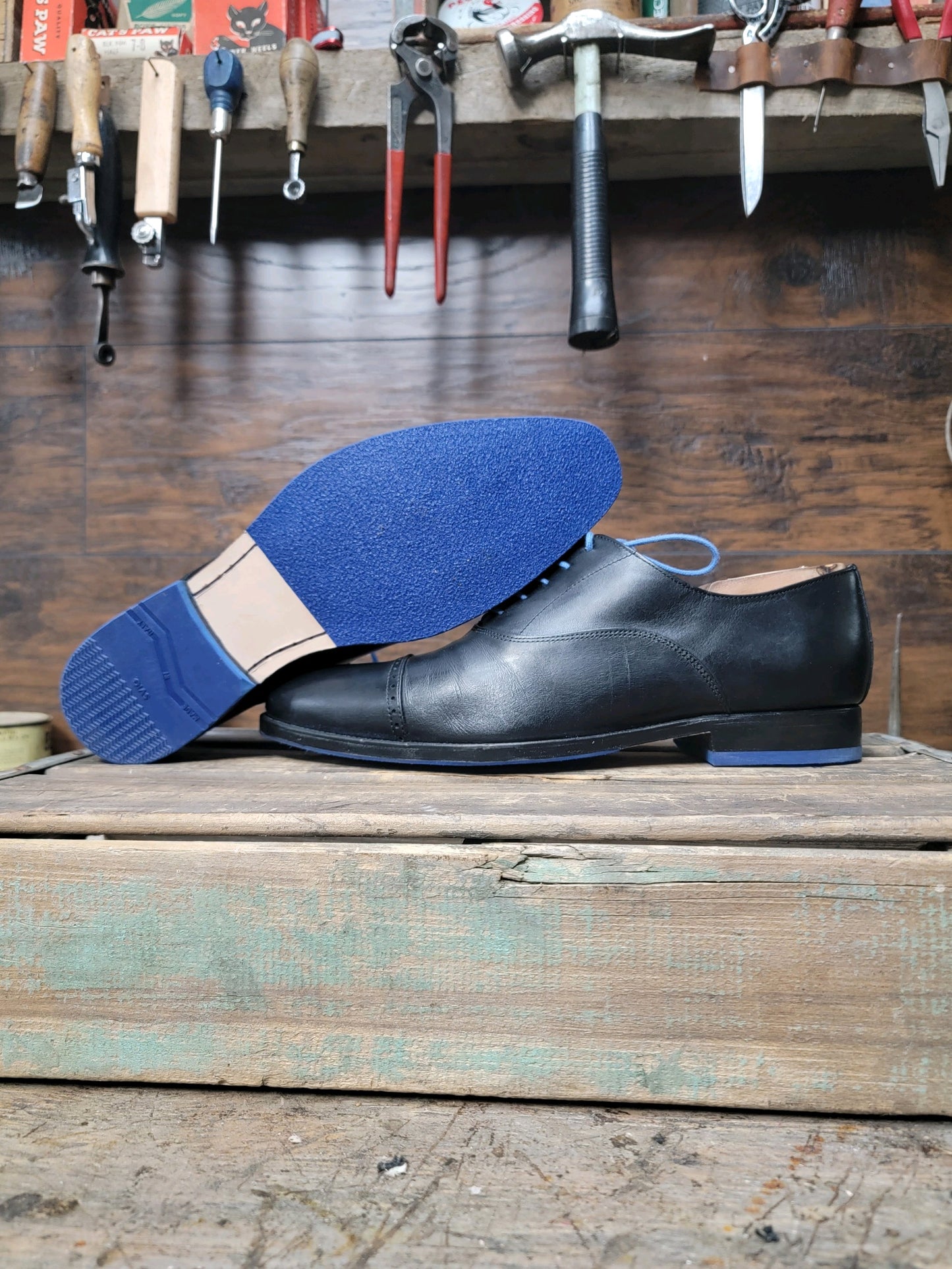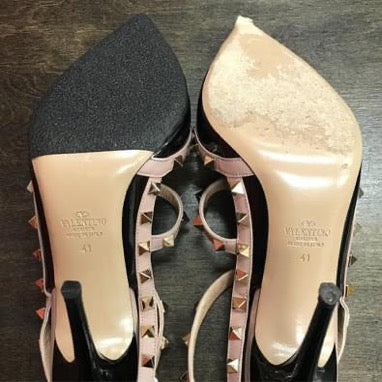 We recraft and design each pair by hand. Current lead times are 8 weeks.
QUALITY MATERIALS

We use nothing but the best materials, from vegetable tanned JR leather to rugged Vibram rubber. You can rest assured that your Wyatt & Dad (RE)CRAFT will be an excellent upgrade.

HAND CRAFTED

Each one of our (RE)CRAFTS is hand crafted by one of our master cobblers. The art of fine cobblering takes years to master and our cobblers have been at this for quite some time.

SPECIAL REQUESTS

Got a special request or want an accent to your shoes you don't see available? Put that in the comments section in your cart and we will consult with you once we've received your shoes.